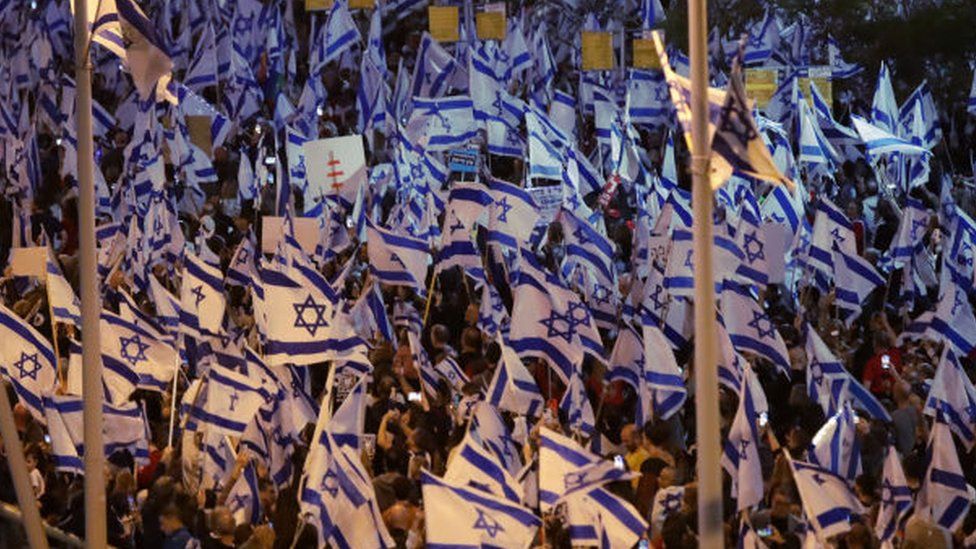 Israeli Defence Minister Yoav Gallant has called on Prime Minister Benjamin Netanyahu to halt controversial plans for an overhaul of the justice system.
His intervention came as Israelis opposed to the changes held mass rallies across the country for the twelfth week in a row.
Mr Gallant added his voice to warnings the crisis is causing social upheaval and could harm Israel's security.
So far, however, Mr Netanyahu has defied calls to scrap the shake-up.