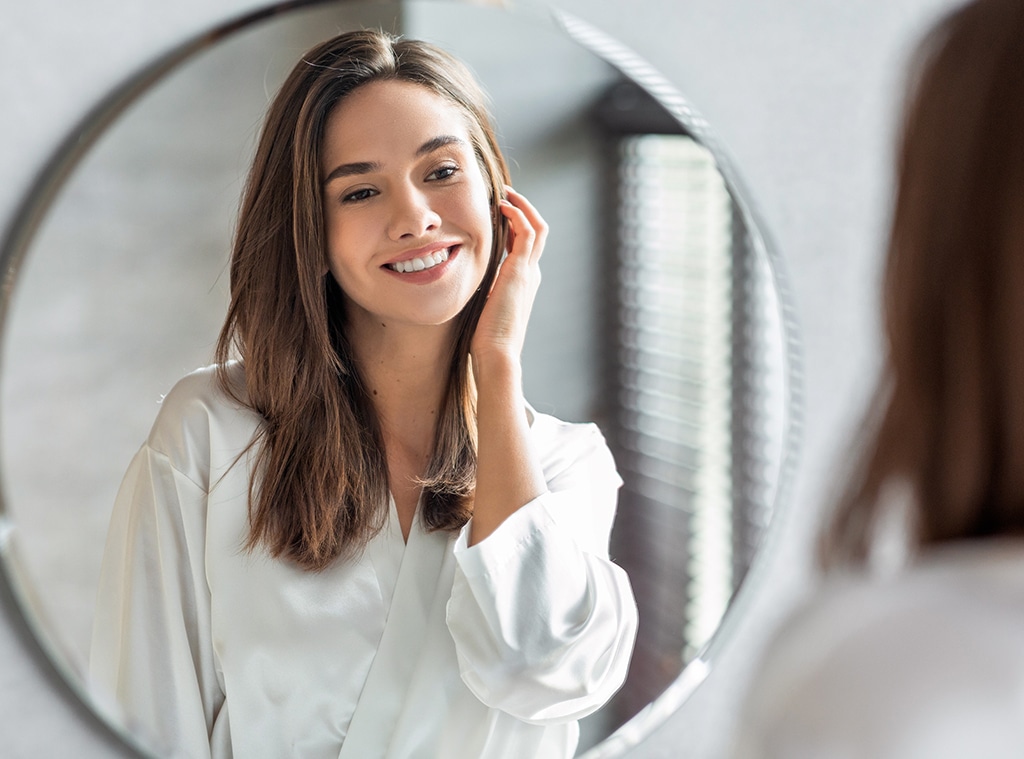 Getty Images
We independently selected these products because we love them, and we think you might like them at these prices. E! has affiliate relationships, so we may get a commission if you purchase something through our links. Items are sold by the retailer, not E!. Prices are accurate as of publish time.
It is a great time to be a makeup and skincare enthusiast. The Ulta 21 Days of Beauty Sale is underway, which means there will be new discounts and surprise steals to shop every single day for three weeks. If you're looking for more great deals on some of these same products, Sephora's Oh Snap! Sale is happening. It's a win-win situation for us all. However, there's just one problem: these discounts are only here for one day.
You need to hurry up! Today is the only day that Sephora shoppers can get 50% off these top-selling products from brands including IT Cosmetics, Benefit Cosmetics, Buxom, and Sephora Collection.
Sephora Deals
Buxom Full-On Plumping Lip Polish
This bestselling lip gloss has 464.2K+ Sephora Loves. It delivers a super shiny, shimmery finish in 36 stunning shades. A fan of the gloss shared, "This lasts hours! Even after eating. It's not as glossy, but the color and plump is still there. I LOVE IT."
Someone else said, "I love this lipgloss soooo much. I have fairly small lips but when i have it on it makes my lips look soo much fuller. It stays on for a long time and isn't super sticky at all. Love this!!!"
IT Cosmetics CC+ Cream Illumination SPF 50+
This is just like the iconic IT Cosmetics CC Cream except that it's much more illuminating with light-reflecting pigments. This one product does the job of a foundation, a brightening color corrector, makeup primer, hydrating serum, a serum concealer, and more. The cream enhances elasticity, reduces the appearance of wrinkles, and locks in moisture, according to the brand.
This product has 77.8K+ Sephora Loves, with one shopper writing, "I've used It cosmetics foundation spf 50 for years, and it never disappoints, Living in California I need a good foundation with uva and uvb protection, It cosmetics foundation has all that and more! Keep up the good work."
Peter Thomas Roth Instant FIRMx Eye Temporary Eye Tightener
According to the brand, this quick-fix product temporarily reduces the appearance of fine lines and crow's feet in the eye area.
Shake the tube and apply a thin layer with your fingertips in upward strokes in the eye area and above the brow bone. Keep still for a couple minutes while it sets. Once the product is dry, you're good to go and you can apply makeup—including under-eye concealer.
Pro tip: do not use an oily cleanser or an eye cream before applying this product. Or wait until the eye cream is fully absorbed.
Benefit Cosmetics Goof Proof Waterproof Easy Shape & Fill Eyebrow Pencil
The Benefit Cosmetics Goof Proof Brow Pencils give you a natural look. This product has a wide tip that was designed for filling in the brows and a pointed end for definition. Flick this pen upward in short, gentle strokes following your natural brow shape to get that look of "your brows, but better." There are 12 shades to choose from.
This brow pencil has 137.9K+ Sephora Loves, with one shopper sharing, "I have been using this brow pencil for a few years and I wouldn't use anything else. It is easy to apply and fills in the spaces with hair like strokes. It looks very natural on, and they have a great selection of colors."
Sephora Collection Matte Perfection Lightweight Tinted Moisturizer
If you aren't in the mood for a full face of foundation, but you still want some coverage, try this tinted moisturizer. It has lightweight coverage and a matte finish. There are ten colors to choose from and this moisturizer has 64.4K+ Sephora Loves.
Sephora Collection AHA Peeling Masks
If you're concerned about skin dullness, uneven texture, and oiliness, try this exfoliating treatment. It just takes 10 minutes to deliver smooth skin. This product has 10.2K Sephora Loves, with one shopper sharing, "I would marry this mask if I could. This mask works so well. I liked the Ordinary's AHA/BHA mask but I love this. It's so gentle, it doesn't sting when you put it on and you can see and feel the results right after using it. I'm in love."
Sephora Collection Sheer Liquid Eyeshadow
These liquid eyeshadows are easy to use and they're mess-free. They're available in matte and shimmer colors.
Sephora Collection Crystal Facial Roller Set
This facial roller set is just what you need to pamper and calm your skin.
A shopper reviewed, "I really like this roller set. I keep mine in the freezer because my eyes are swollen in the morning and it feels amazing to roll the cold crystals across my eyes and face. I like this one better than the standard ones."
Sign up for E! Insider Shop to get updates on the biggest sales and must-have products!